We're the Talk of the Town When it Comes to HVAC
We love nothing more than building relationships with our customers and their unique HVAC needs, and we take pride in the results we achieve together. Check out our reviews and see what local people, just like you, have to say about us. You'll see that they speak highly of us, but why don't you see for yourself? We are just a click or call away!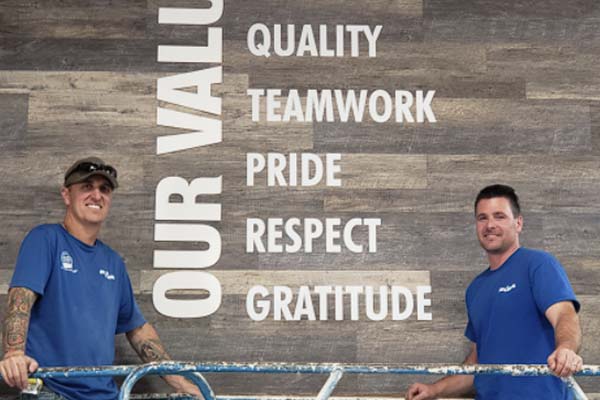 Average Review Rating
Average Rating: 4.98
Total Reviews: 59
List Of Reviews
By:
OttoVonTease Art
on
Arctic Air, Inc
Quality of service, work, education and customer service is next to none. Very friendly and amazing business and repairman.
By:
Stacy Walker
on
Arctic Air, Inc
Had a great experience with them! A/C just wasn't pulling down to the set temperature. Called, spoke with someone immediately, they scheduled me that same week. The tech Dean came out. Very knowledgeable. Did a thorough clean on our condenser. Now enjoying a comfortable home again. Would definitely recommend!
By:
Michael Facer
on
Arctic Air, Inc
I have been using Arctic Air since my arrival in Middleton in 2015. They have been very responsive to any need I have had. They provide a spring check of air conditioning and an autumn check for furnace. Susanne is always joyful and helpful to listen to whatever my concern is. In fact everyone at Arctic Air helps you feel very comfortable. We like to request Shane for servicing our heating and air conditioning needs. He does so well and is so friendly that we think of him as a friend. When we asked Shane if there was anything to be done to keep our wood floors and furniture from drying out, he shared with us that a humidifier that runs with the furnace would help, and it has. He also has recommended to us an air scrubber that cleans the air before it comes into the house through the ducts to help with allergies, viruses and quality of air. Both of these additions have made a significant improvement in our home environment. Arctic Air has done such a good job for us that we recommended them to my daughter in Meridian and Arctic Air was quick to respond and fulfill her needs. She was also very impressed with the time and service provided. We would recommend Ar
By:
Danielle Williams
on
Arctic Air, Inc
We have been using Arctic Air for the last 1 1/2 years. I've never had such great customer service that I keep coming back. They are always so friendly and take their time to explain everything and clean up after themselves, which I really appreciate! I never feel like they're trying to up sale me products. I feel like I'm giving a honest evaluation of what's going on and what my options are. Shane was my technician today and has been on a several of my other jobs. Not only at my home but, my brothers and several other properties that he owns. I would definitely recommend Arctic Air. Shane is an asset to your company! He is very professional and knowledgeable and has represented you well. We will continue to use Arctic Air for all of our Heating and Air conditioning needs. Thank you for being a company I can count on to do the right thing! Sincerely, Danielle Williams