We're the Talk of the Town When it Comes to HVAC
We love nothing more than building relationships with our customers and their unique HVAC needs, and we take pride in the results we achieve together. Check out our reviews and see what local people, just like you, have to say about us. You'll see that they speak highly of us, but why don't you see for yourself? We are just a click or call away!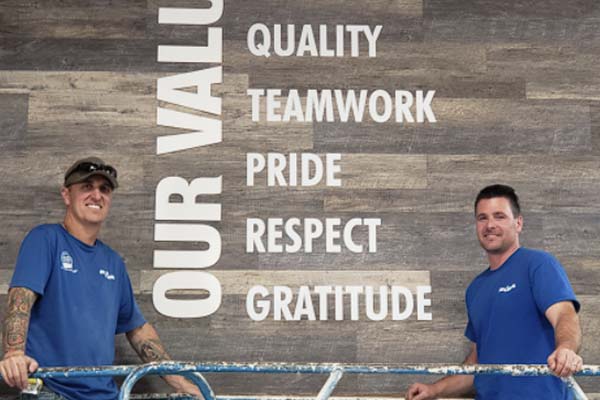 Average Review Rating
Average Rating: 4.98
Total Reviews: 59
List Of Reviews
By:
Nic Meyst
on
Arctic Air, Inc
Mike is the best!!! We've been using Arctic Air for a few years now. Professional, responsive, and honest.
By:
Tina G
on
Arctic Air, Inc
Very happy with the service! Thank you 😊
By:
Chuck Barnes
on
Arctic Air, Inc
Tucker came out and fixed my furnace. He was knowledgeable and extremely thorough. I loved that he was transparent with the charges and showed me exactly what he was doing to make the repairs. He was excellent.
By:
Glen E.
on
Arctic Air, Inc
This was a regular maintenance call performed by Tucker. Tucker was great, friendly, professional, efficient, thorough and fast. The whole visit was probably 45 min. We've had a service plan with Arctic Air for the past 4 years and have never considered any other company....because they've given us no reason to. Thanks again, guys!
By:
Antoinette Highsmith
on
Arctic Air, Inc
Arctic Air is extremely professional and pleasant to work with, also very quick to service and very reliable. I highly recommend using their services.